Aspire Nautilus 2 Tank
Brand: Aspire
Product Code:

Aspire Nautilus 2 Tank

Availability:

In Stock
Aspire Nautilus 2

IN STOCK NOW !!
The legendary Aspire Nautilus has long been seen as the greatest tank ever made to replicate the feeling of MTL smoking when vaping.
The Nautilus X came along and was a success, however the industry still craved an update to the original nautilus design which has been long overdue.
Finally, the wait is over and we are very proud to announce the Aspire Nautilus 2. The finest MTL tank on the market without a doubt.
The Aspire Nautilus 2 has a compact, elegant & modern design where the sleeve surrounds the glass and is unscrewed for filling.
The Aspire Nautilus 2 has a very simple top filling system which is leak resistant. The Nautilus 2 tank holds 2ml of e-liquid and is fully TPD compliant. The shorter chimney design allows for far better flavour to come off the coil when in use. The Aspire Nautilus 2 comes pre-installed with a 0.7ohm nautilus bvc coil which performs much better with the new pinpoint airflow control system.
In addition to the 0.7ohm coil we also include the 1.8ohm Nautilus BVC coil in the box for those that like the older style vape.
The Nautilus 2 tank is compatible with older Nautilus BVC coils, the triton mini coils and the new 0.7ohm Nautilus BVC coils.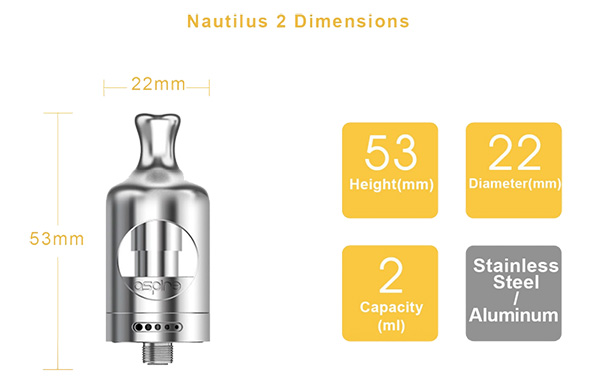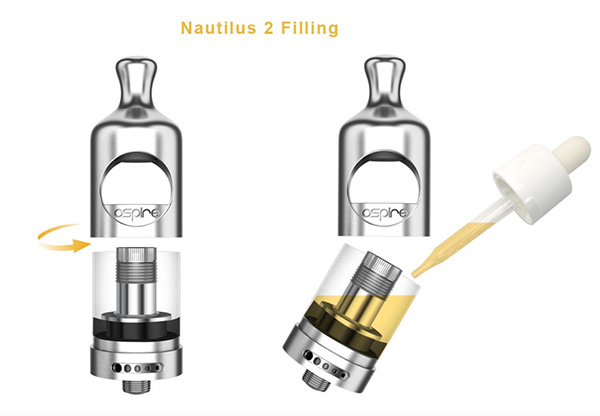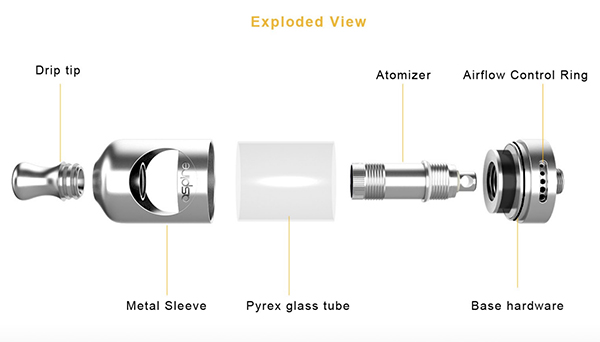 Whats in the box?
Aspire Nautilus 2 tank.
1.8ohm BVC coil.
0.7ohm new BVC coil preinstalled.
Replacement Glass.
Spare 0 rings.
Warranty card.
Instruction Manual.
Important information about Sub Ohm Vaping:
These coils are designed for sub-ohm vaping. They require more vaping experience to use safely, and extra care should be taken when using a sub ohm tank and mod. The coils will only work on a mod capable of firing sub ohm atomisers. Please ensure that your batteries can handle the extra power requirements, and that your mod can handle the amps.
We also advise not to use any e-liquid with more than 6mg of nicotine, as your vapour may taste harsh. Sub ohm vaping produces a bigger throat hit than standard coils, and extra care should be taken.